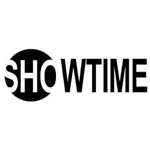 Online Video Data is expanded to include Showtime. Showtime has joined the ranks of Amazon, Netflix, Hulu, Xfinity and more than 40 other content providers whose data links are available via Online Video Data from TMS. Service providers with an interest in multiplatform guides now have even more reason to consider the OVD solution:
Hundreds of episodes of groundbreaking original series including 'Homeland', 'Dexter', 'Nurse Jackie', and 'House of Lies'
Gripping recent movies like 'Source Code', 'The King's Speech', and 'Scream 4'
Unedited full-length videos for Showtime subscribers
Curious? Submit your preferred contact information and a TMS representative will follow up.