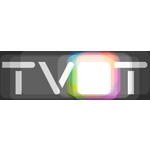 TMS takes the stage at TVOT.
Attendees at the TV of Tomorrow show can always count on an informative program, and Alex Vikati from TMS is once again slated to add her insights to the mix. As our resident expert on multi-platform video search and discovery, Alex is one of the industry's foremost thinkers in the interactive TV space.
Several TMS team members will also be in attendance to connect with business contacts and share information about the latest news & trends. If you're headed to San Francisco June 12-13, we hope to see you there!
Want to Connect? Submit your preferred contact information and a TMS representative will follow up to plan a time that's convenient for you.